Our Journey
WHO WE ARE
MID TREE CHURCH IS COMMISSIONED BY GOD TO THE MINISTRY OF THE GOSPEL TO ALL PEOPLES THROUGH DISCIPLESHIP AND COMMUNITY.
We see this accomplished as we increasingly BEHOLD the immeasurable Glory of God, BELIEVE in Jesus by grace through faith, and BECOME all that God has created us to be.
OUR BIG THREE
GOSPEL-CENTERED
For I am not ashamed of the gospel, for it is the power of God for salvation to everyone who believes. (Romans 1:16)
MISSIONAL COMMUNITY
Above all, keep loving one another earnestly, since love covers a multitude of sins. Show hospitality to one another without grumbling. As each has received a gift, use it to serve one another, as good stewards of God's varied grace… in order that in everything God may be glorified through Jesus Christ. To him belong glory and dominion forever and ever. (1 Peter 4:8-11)
DISCIPLE MAKING
All Scripture is breathed out by God and profitable for teaching, for reproof, for correction, and for training in righteousness, that the man of God may be complete, equipped for every good work.
(2 Timothy 3:16-17)
ELDER TEAM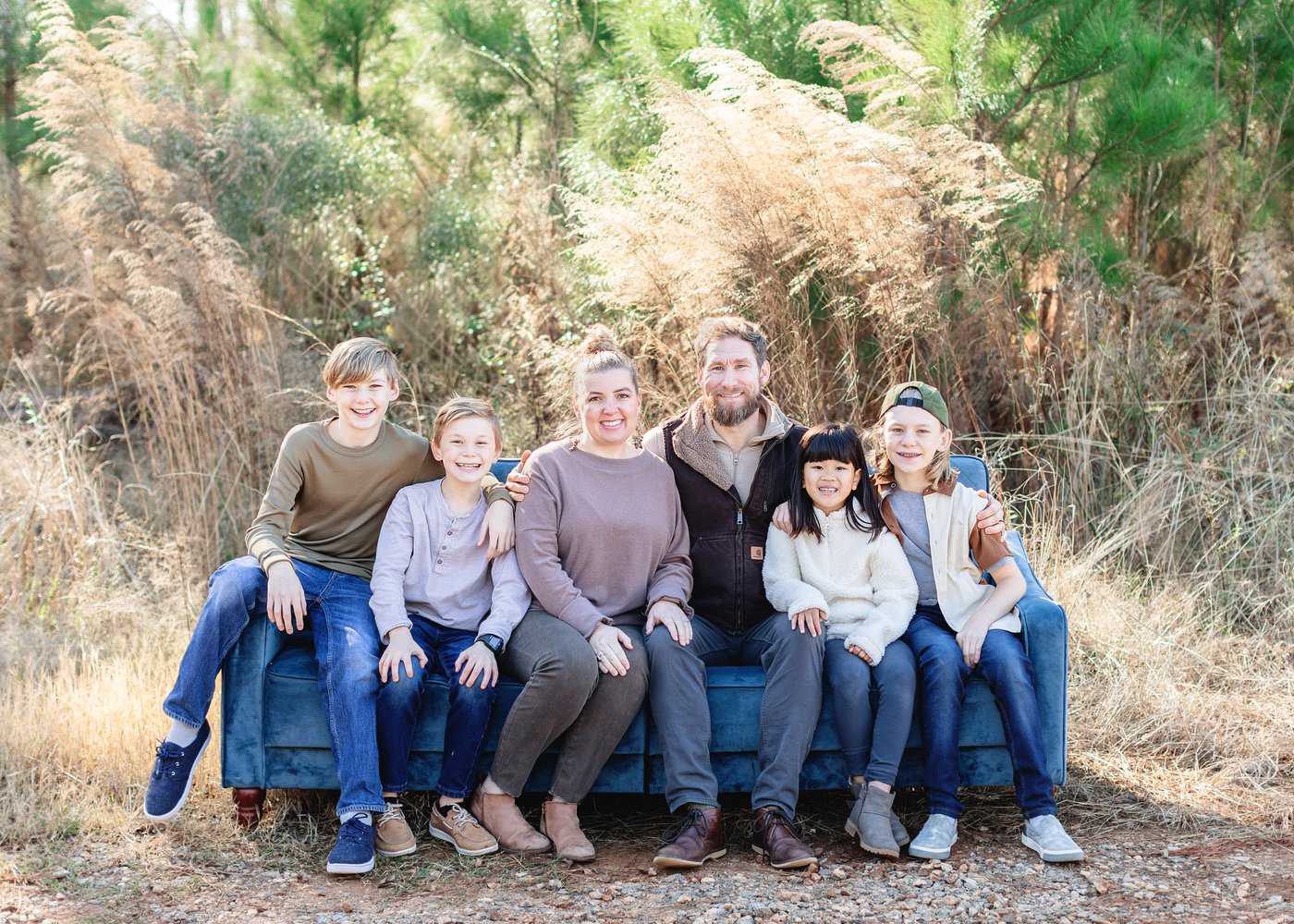 Pastor | Will Hawk
Will Hawk is a native of Columbus, Ga. He has been married to his high-school sweetheart for 16 years and thoroughly enjoys rough-housing with his three boys and doting upon his daughter. By God's providence, he was raised in a faithful church where the word of God was preached and the gospel was proclaimed. At a young age, he recognized his need for a Savior and responded in faith and was baptized.
From that point forward he has grown in love for his Savior and has sought to glorify God through serving his bride, the church. He has worked with underprivileged youths in camp ministry, served in para-church ministries in the local school-system, traveled as a retreat speaker, and serves on the Columbus Baptist Association leadership team. As a pastor, he has ministered in two churches over the past 18 years and looks forward to planting a gospel-centered church expressed through community in Midland, Ga.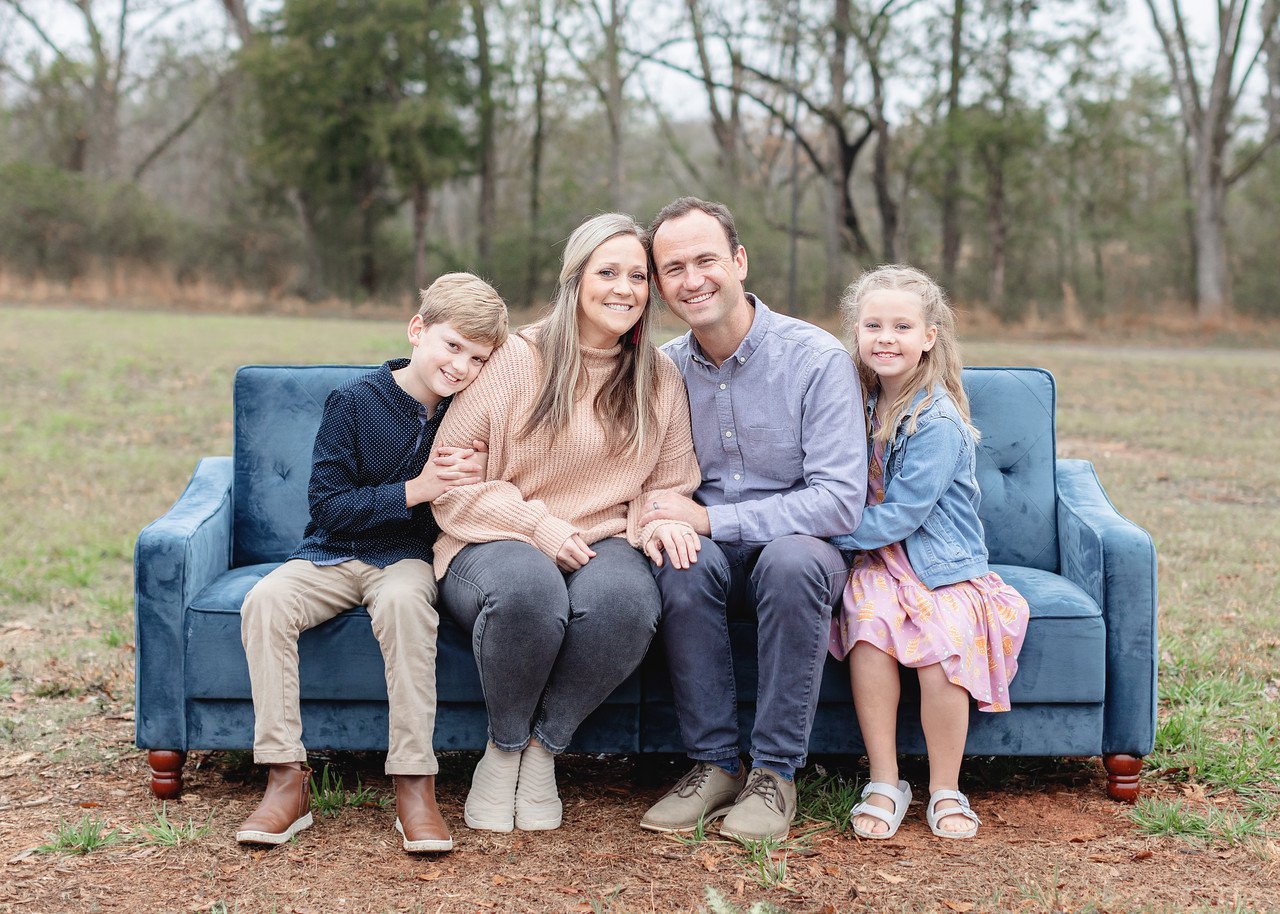 Elder | Ryne Stokes
Ryne grew up in north Georgia, just south of Chattanooga, Tenn. He moved to Columbus in August 2005 after developing friendships (one with his eventual wife) through a beach retreat for high school and middle school students. By God's grace, he was raised in a believing home and responded to the Gospel at the age of 8. The Lord used several people in college to spark an interest in learning more about biblical theology which helped to advance his sanctification and love of ministry.
He has been serving in different capacities within the church, mainly leading worship, for almost two decades. Vocationally, Ryne works for a financial institution providing comprehensive wealth management services. He has been married to his wife, Laura, for 10 years, and they have two children, Luke and Nora. Ryne's hope is that we, as believers, would remember the gravity of what we have been saved from in Christ and that we would respond with lives that truly taste and see that the Lord is good.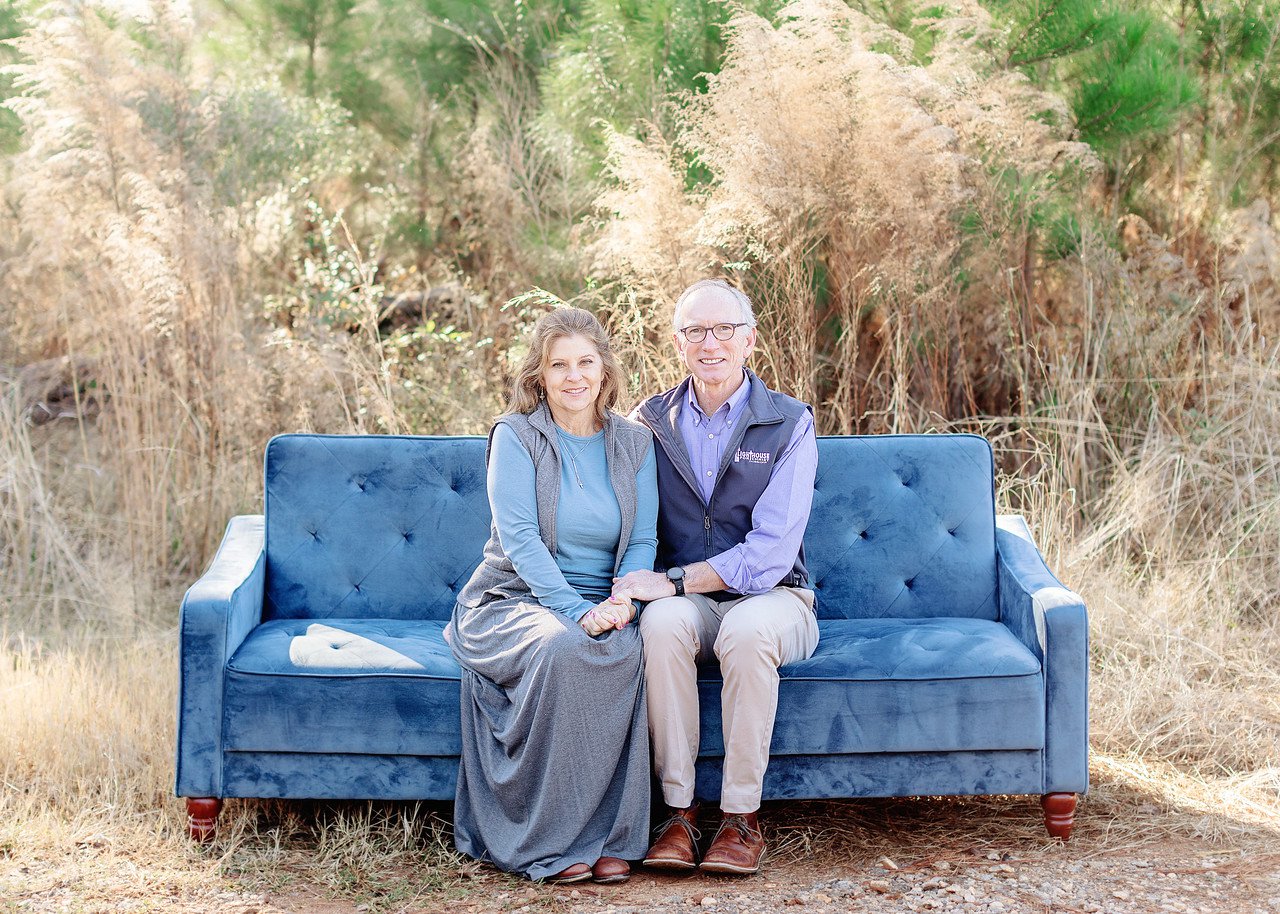 Elder | Jimmy Brooks
Jimmy Brooks, with his wife Anne Marie, and their family have been part of the Columbus, Ga., community since 1994 when he joined West Georgia Eye Center. Jimmy came to Christ when God intervened in his life through an FCA high school football coach, and the journey of sanctification continues! Over the past several decades, he has been active in church ministry by serving in roles such as deacon, men's prayer coordinator, Sunday-school teacher, and finance committee member.
Jimmy is passionate about local and international ministries and currently volunteers at Columbus' Mercy Med and the Lighthouse for Christ Mission in Kenya. The Lord has increasingly placed a desire on Jimmy and Anne Marie's hearts to be used up for the Gospel wherever He may bring them, which now includes Mid Tree Church. Their hope is that God would allow them to be participants in His work of bringing people to see their need for His grace and mercy through Jesus Christ.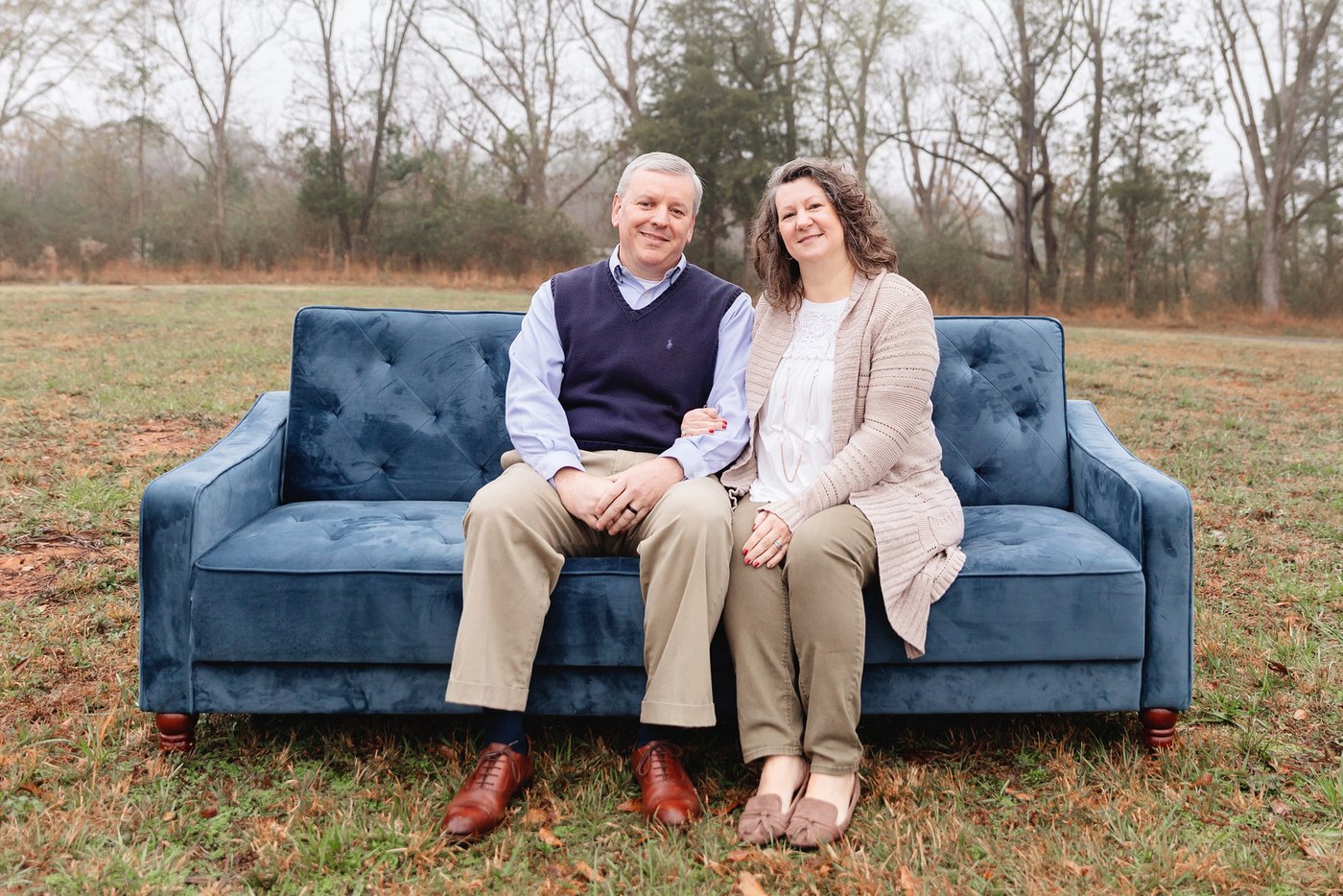 Elder | Greg Dispain
Greg Dispain and his wife, Debbie, are relative newcomers to the Columbus area, having relocated here in 2017 with his employer, a regional, financial services firm. Greg and Debbie were childhood sweethearts from first grade, who were married in 1992. They have two married children and two grandchildren and live in the Midland area.
Greg was born and mostly raised in North Georgia, apart from the time his family served as missionaries in Alaska. Being raised as the son of a missionary and preacher, he was fortunate to grow up in a household where the Christian faith was the cornerstone of daily life. By God's grace, Greg was exposed to the gospel at an early age, to which he responded in faith.
Greg has served a variety of roles in the Church to include deacon, Sunday school teacher, leadership team, finance committee, missions committee, and capital campaign to name a few. He has a passion for Bible study and discipleship and finds immense joy in helping others read God's word well and seeing its truth come alive in their hearts.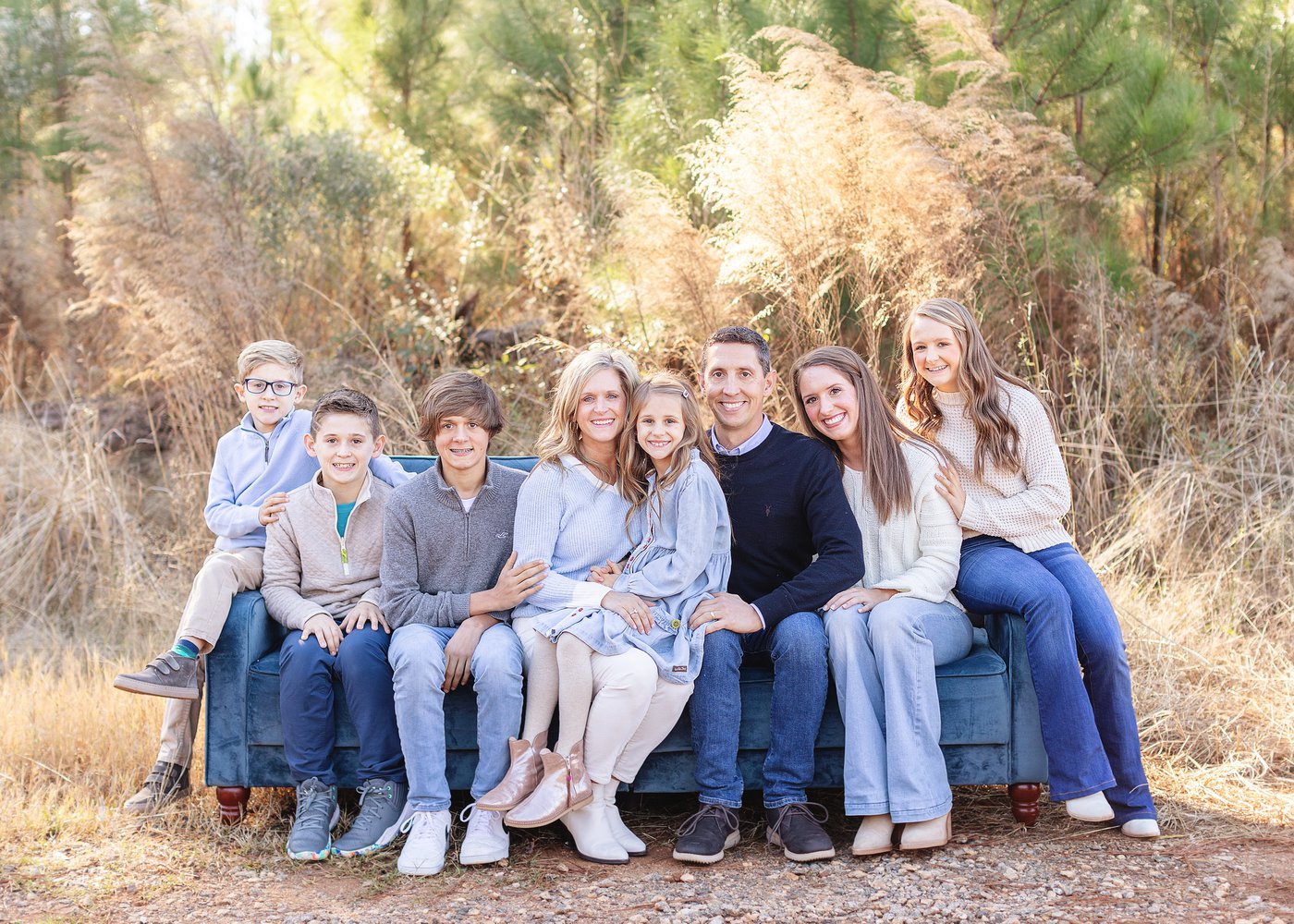 Elder | Trent Wilbanks
Trent Wilbanks and his wife, Joy, have enjoyed serving as part of the core membership team that planted Mid Tree Church in 2018. Since 2008, they have lived in Pine Mountain and have six children: Ashlynn, Anna Kathryn, Caleb, Daniel, Micah, and Lydia. As a family they long to live out values of fearing God, joy, gratitude, compassion, and hospitality.
Trent grew up in Mississippi where he attended Mississippi College and met his wife Joy. He earned a masters degree in leadership at Fuller Theological Seminary's school for Intercultural Studies. Together Trent and Joy began a small retreat facility for Christian leaders in northern Alabama. In 2008, after five years with this ministry, they were invited to join the team at Impact 360 Institute in Pine Mountain, GA. Trent's current work with Impact includes strategic assignments and a focus to safeguard the long-term culture, purpose, mission and values of the organization.
Trent has served in a variety of roles in church throughout his life, including with staff for music and student ministries. You will often be able to find him working the sound booth on Sunday mornings, a role that brings him great joy and opportunity to serve with others to support the worship of our church through clear declaration of the Bible through music and preaching.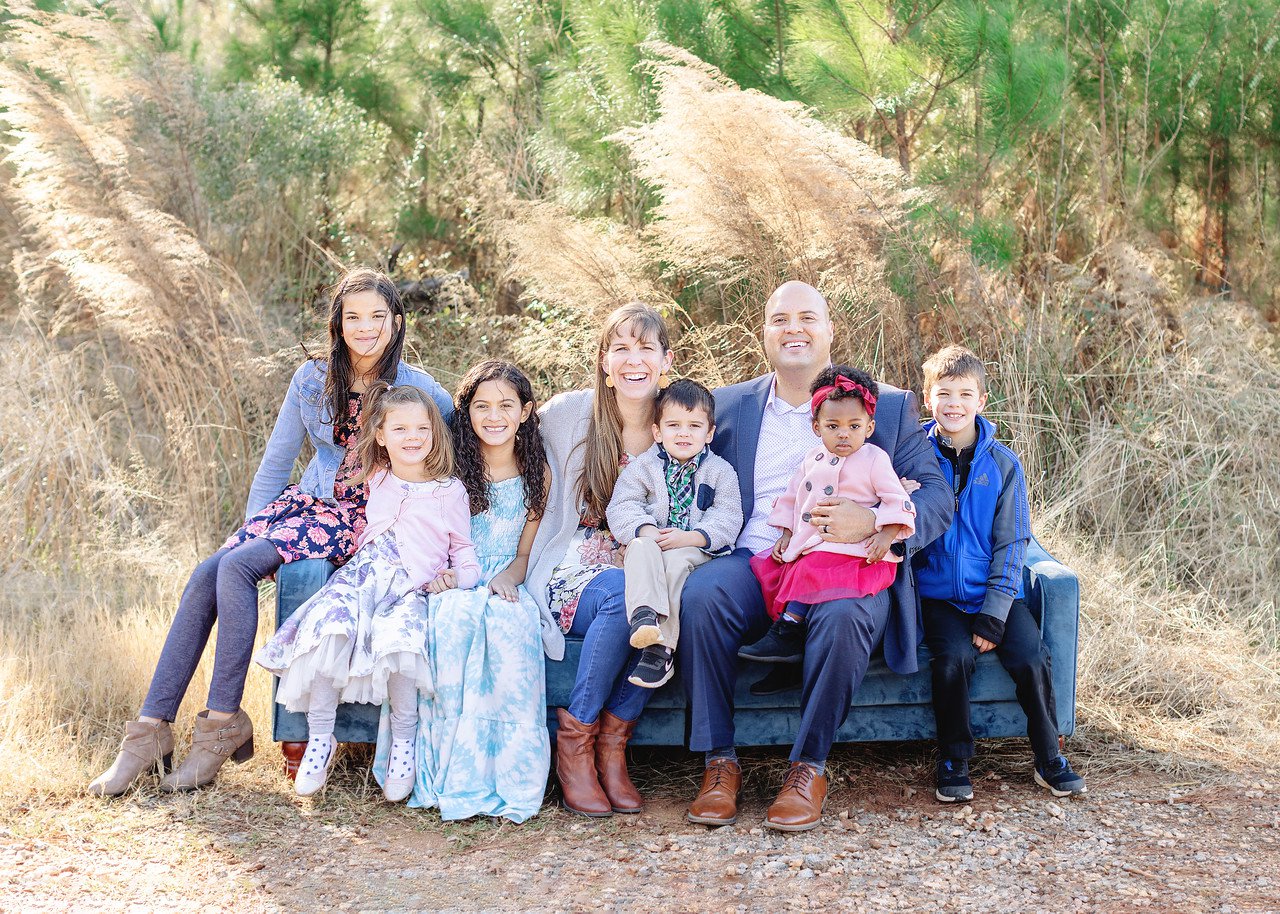 Elder | Larry Young
Larry and Christy have been married since 2006 and have been blessed with 6 children (for now). They have been part of the Columbus, Ga. area since 2016. Since this time, Larry and Christy have been blessed to be intimately involved in the local community by serving as foster parents as well as partnering with various ministries throughout the area, including Mercy Med and Clement Arts.
Larry came to faith in college shortly after meeting Christy. Since that time, he has developed a passion to continually grow in his faith and help other men enjoy the deep riches and goodness of loving and serving Christ as their Savior, Lord and King, all to God's glory.
MINISTRY STAFF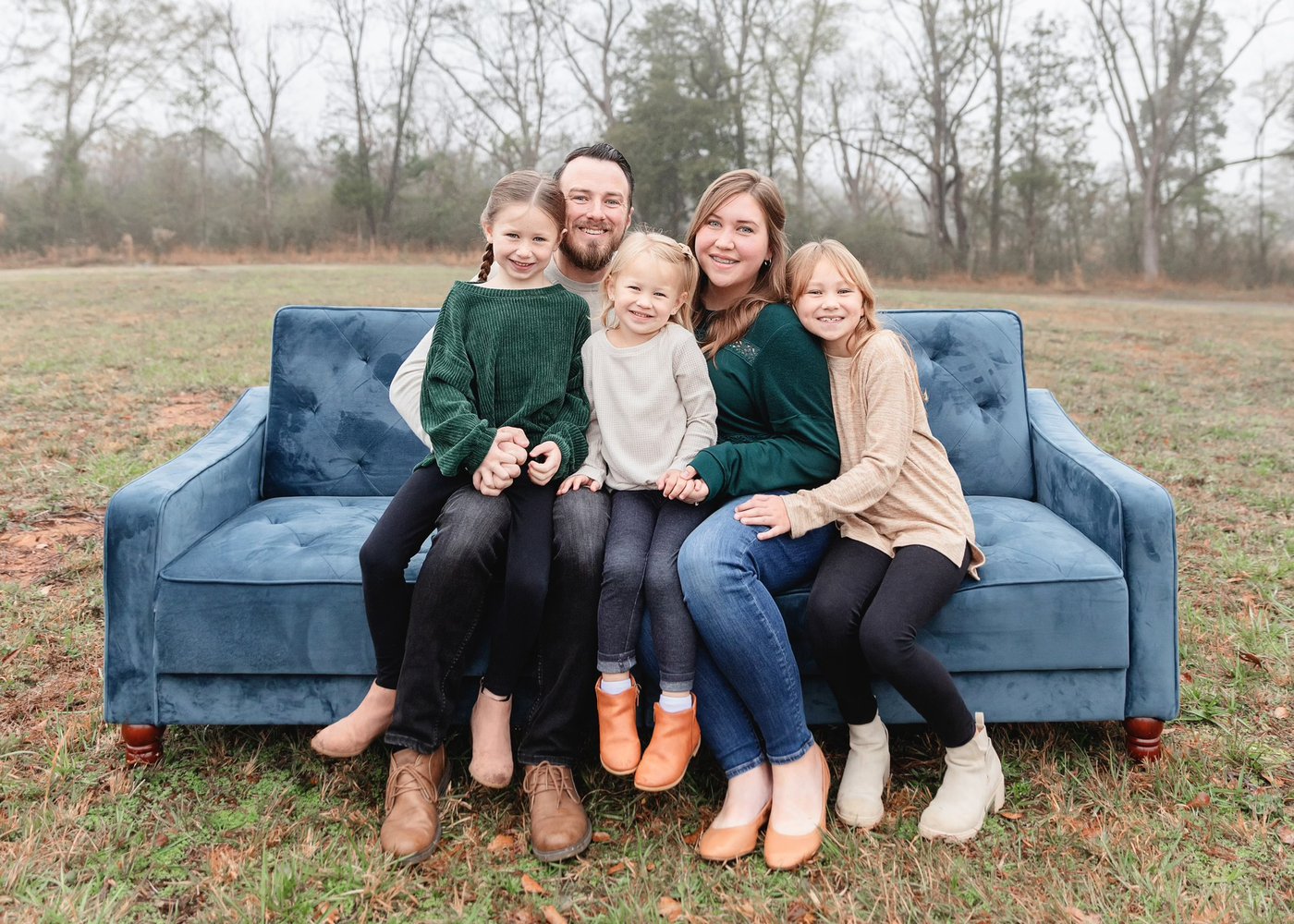 Director of Operations | Josiah Johnston
Josiah Johnston is a seasoned business leader and lifelong resident of Columbus, GA. He has been in various leadership roles since 2009 and has a degree in Business Administration and Computer Informational Systems. Josiah has developed a keen sense of business acumen, which he joyfully uses to serve the church and community.
In 2013, Josiah married his wife, Ashley, and together they are raising three beautiful daughters. Josiah has been a devout Christian since a young age and has continued to deepen his relationship with God as he matures. His faith is the foundation of his life and has helped him navigate the challenges of both his personal and professional life. Josiah is a committed family man, a dedicated professional, and a devoted follower of Christ.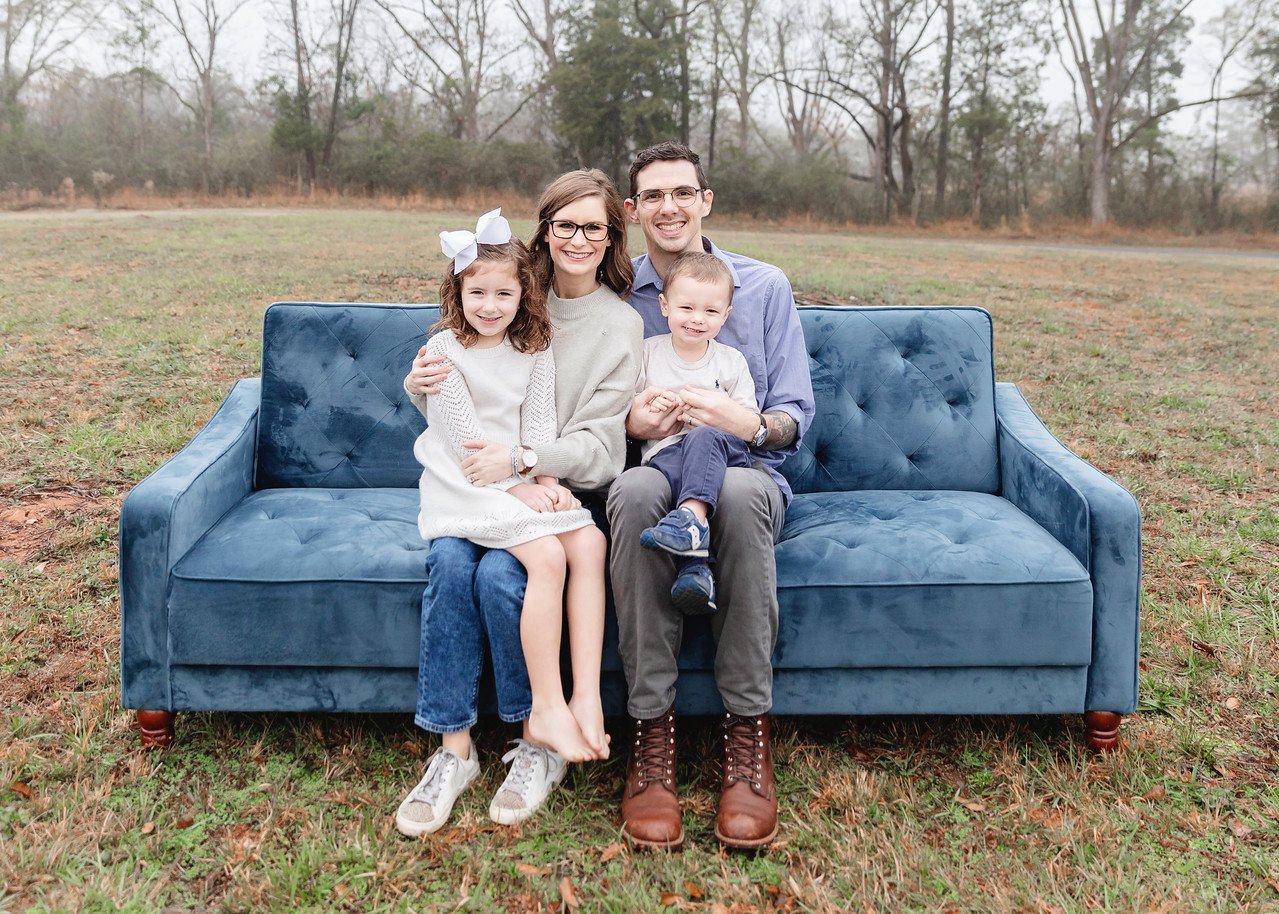 Kids Ministry | Sarah Turner
Sarah Turner was born and raised in Columbus, Georgia. In God's kindness, Sarah grew up in a God-fearing home (alongside her older brother, you might know him, Will Hawk) where the good news and hope of Christ was shared daily. By God's grace, she came to accept the Lord as her savior at a young age. Through the changing seasons of life, her faith has grown and evolved. She has had opportunities to completely rely on the Lord with the unknowns of life, finding that He is where the joy is! She has been married to her husband, Drew Turner since 2013. They are blessed with 2 children, Luna and Henry, and are excited to continue to grow their family through international adoption. Sarah has her BA in early childhood education from Columbus State University. She worked for six years teaching in the public school system before she became a homeschool mom. She enjoys the opportunity to combine her talents for early childhood education with her love of Christ and making him known. Her goal is to make Sunday morning the best part of your kid's week!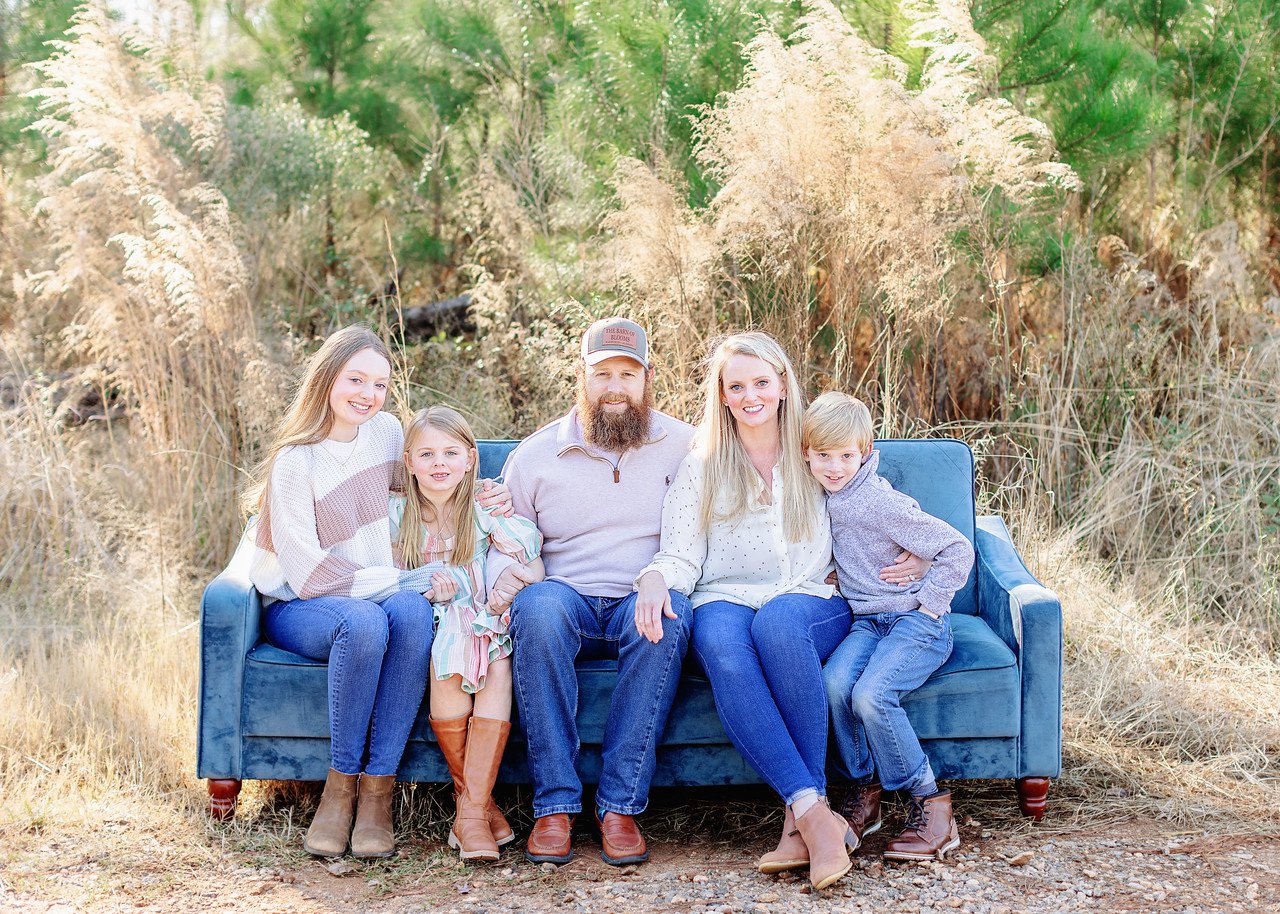 Amanda Frost | Kids Ministry
Amanda Frost is native of Columbus, GA. As a teenager she became a military spouse, testing her faith beyond measure. Deployment after deployment she realized she had to place trust in something far more than anyone or anything on this earth. With so much unknowns; time was short, relationships needed to be built quickly and emotions ran high daily. Having a servant's heart was a calling God would not allow to be ignored in Amanda's life.
Raising three children with her husband Chris, has been the greatest blessing God has given. As children came, guarding their hearts in truth became most important. Desiring their own children to find strength in Christ became the fighting force behind their own personal relationship with the Lord. Knowing God has provided endless peace to their entire family during the most difficult seasons of military life. Christ has lit the fire through Amanda to constantly be mentoring children and youth. Even across seas, hosting eight Chinese exchange students, God has allowed relationships to be built and lasting seeds to be planted.
Following God's plan for her life, is what brought Amanda and her family back to Harris County, GA after a 20 year military tenure. Realizing the need for a stable Christ centered truth to our children in a military community, is what led Amanda to children's ministry at Mid Tree. The desire for each child to know and understand Christ at a young age continues to be Amanda's passion each and every day.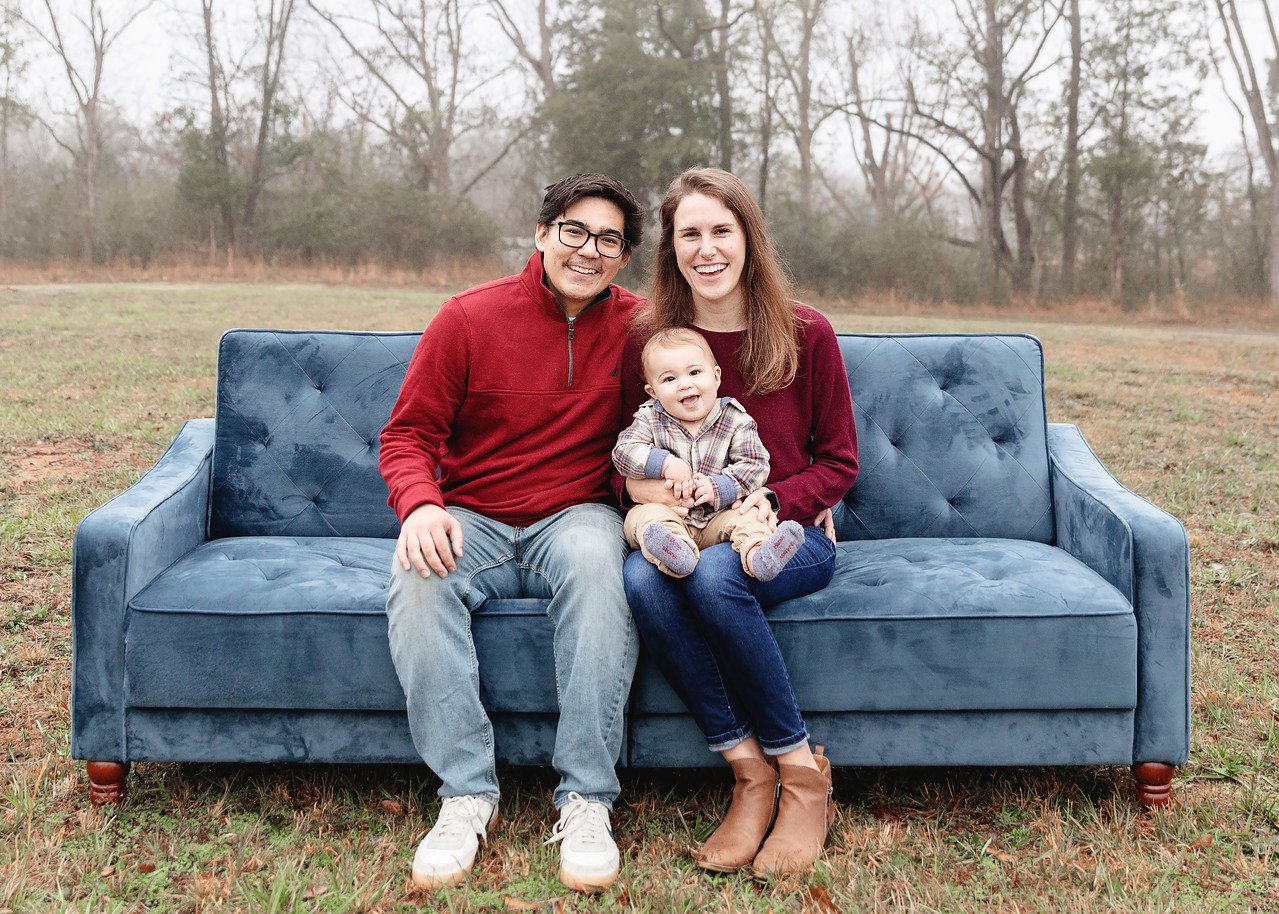 Youth & GAP56 | Thomas Grocki
Thomas is local to Columbus, GA. He has served in numerous youth leadership roles over the past number of years, has a background in summer camp ministry, and recently graduated from Liberty University with a degree in Christian Ministries.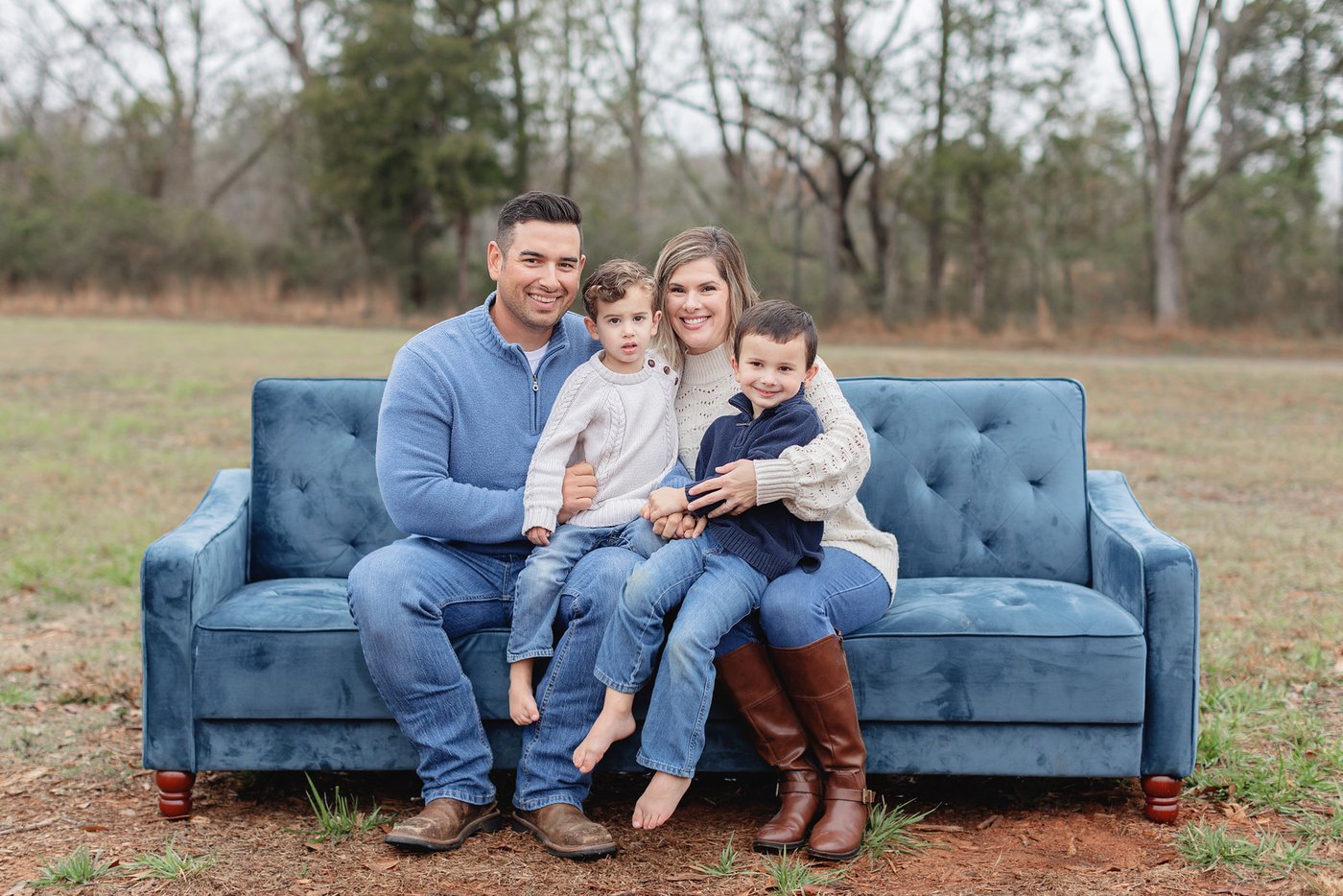 Church Administrator | Tiffany Grantham
Tiffany Grantham was born and raised in Columbus, GA, and is a lover of hot coffee and quiet time with her Savior. She met her husband while they were both youth leaders under Will Hawk and have been married since 2016. In that time she has served in several church ministries all the while being blessed with two fun and energetic boys. Although she did not grow up in a believing home as a young adult she was invited to a bible study group at a local coffee shop, and through reading God's word became a believer.
Her thankfulness that love came down and rescued her has led her to church ministry. She has a heart for discipling new believers and leading young women to Christ. Although she wishes there was never a day that she did not know and love Jesus, receiving saving faith later in life has made her empathetic to the unreached in our community and she uses her testimony to be relatable and look for opportunities to share the Gospel.